The lawnmower was invented by Edwin Beard Budding in 1830, and it was a simple push lawnmower. A decade later, lawnmowers were pulled by horses. It took another 60 years to develop mechanized ones – driven by steam.
In the 1920s, commercial-grade lawnmowers were available. Today, lawnmowers are much more advanced and come in various types.
Classification of Lawn Mowers
On a broad level lawn mowers can be classified under the following. These classifications are not written in stone and vary –
Reel Lawn Mower – In these mowers, the blades move / spin vertically. They are great for mowing small areas and are economical.
Push Lawn Mowers – A push mower is a lawnmower where you have to push it to get the work done.
Self-propelled Lawn Mower – These lawn mowers need to be pushed, they move on their own, thus reducing the effort.
Electric Lawn Mower – These mowers are powered by either corded power or by batteries.
Robotic Lawn Mowers – These are the latest additions in types of lawn mowers. They mow the lawn without you doing anything.
Gas Lawn Mower – These are powered by gas, typically used for heavy work
Riding Lawn Mowers – Rather than pushing from back or walk – behind them, you ride on these, just like you do on a golf cart.
Zero Turn Lawn Mowers – They are riding lawn mowers but with a turning radius that is effectively zero. Thus, giving them great maneuverability.
Commercial Lawn Mowers – These lawn mowers are used for commercial work – like mowing large lawns, golf courses etc.
Lawn Mower Prices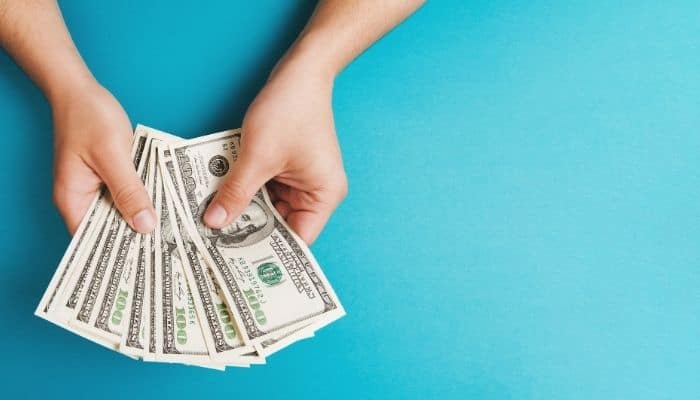 Lawnmower prices vary a lot based on parameters such as – how much area they can cover, how are they powered, riding or push etc.
For your backyard, you can get a basic lawn mower under $200, but if you plan to get better versions,  $300 – $400 is the average you need to spend.
Of course, as you keep adding functionalities, the price increase. For example, robot lawn mowers come in the range of $1000 – $2000 range.
If you are looking for commercial riding lawn more models / zero turn lawn mowers, the prices are of course higher.
You get a basic riding lawn mower at $1000, and if you are looking for more benefits and a powerful engine, $1500 ,  $2000 models / $3000 models are very common indeed.
Of course, there are always value-for-money options even in riding lawnmowers.
The commercial zero-turn lawn mowers can be priced even higher, but they are required if you plan to work on large spaces or on hills/slopes.
Hills and rough terrain demand a special mention, as any lawn mower working on slopes need to have extra power to work efficiently.
How Area To Be Covered Determine Lawn Mower Buying Decision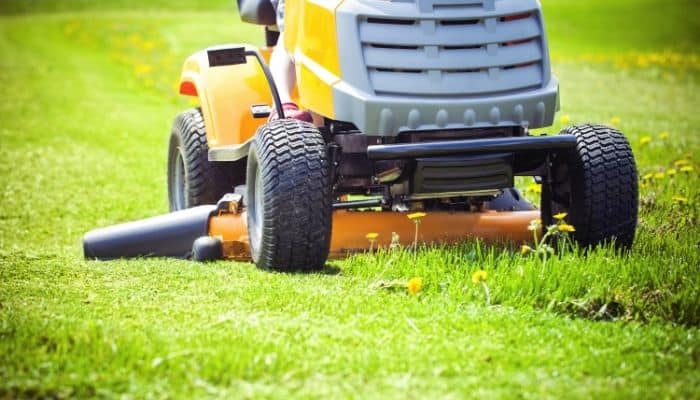 One important criterion to buy a lawnmower is to first understand what area it is going to cover and how much time you plan to spend to cover it.
Some people also use zero-turn lawn mowers even for residential uses, which ensures faster cutting.
If you have 1-2 acres or even bigger area to be covered, riding lawn mowers are preferred. In some cases, robot lawn mowers are also used if the area is half to one acre.
Most lawn mowers are made to take care of small yards, good enough for residential purposes.
Add on Features / Accessories / Repairs of Lawn Mowers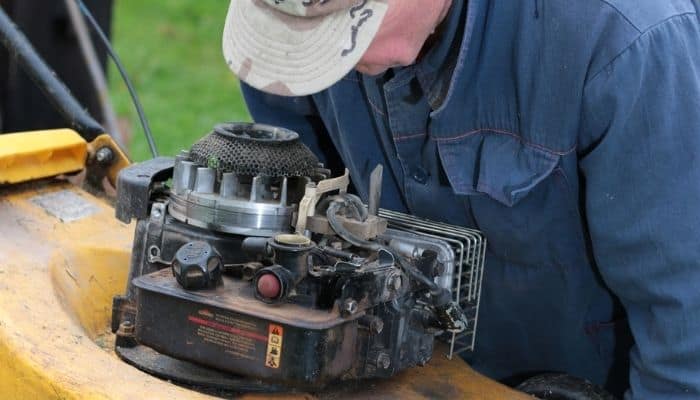 Some of the popular add ons / addition functionalities in lawnmowers includes –
Electric Start (especially for residential lawnmowers)
Bags to collect grass
Repairing of lawn mowers depends upon its complexity – while a reel lawn mower is easy to fix, a robot lawn mower would for sure need professional help.
In almost all cases changing the oil and broken blades is something which can be done at home with not too much trouble. Of course, you need to ensure you get the right oil for the lawn mower.